Letters From the 1990 American Author
James Allen:

Known at-law as "Stryx" in COURT DOCUMENTS SPANNING 1991-2023 COMMERCIAL PUBLIC USE

"Stryx"™ is a TRADEMARK of SHADOWDANCERS L.L.C.,

legally registered as SHADOWDANCERS DIGITAL PRESS (SDP) and "SHADOWDANCERS ALTERNATIVE ARTS ASSOCIATION (SDA3.ORG)" in State of Oklahoma (USA) and shown in TRANSCRIPT OF A CHILD KIDNAPPING OCCURRING IN THE YEAR 2001.

Additional Transcripts showing CHILD ABUSE and FRAUD and COURT APPEARANCE TAMPERING resulting in a 2001-2022 concealment of a child with effort to sell the name of the father to GAMES WORKSHOP GROUP to harm his parental rights and prior (1990, 1992, 2009, 2011) established businesses systematically by DORIAN KIM, JARED MAUCH, DONALD JONATHON BEAL, BRIAN YOUNG (DR FEAR), ALICIA MCMAHON (ALLYKATT), BRIAN WOLFE (SIR_AHZZ), VERONICA PETERSEN, or other persons associated with NTT-VERIO / NTT COMMUNICATIONS covert LOSTSERVER project, CANADASUCKS project, LOOPBACK0.NETWORK, DEPREF.NET, COGENT COMMUNICATIONS INC., ARELION (TELIA), or similar group in assault upon the NORTEL NETWORKS employee and his true employer (PROCEED TECHNICAL RESOURCES) by TEK SYSTEMS, ROBERT HALF TECHNOLOGIES, EQUINIX, DIGITAL REALTY TRUST, or other residents of 2323 Bryan St Dallas Texas and 1950 N Stemmons Freeway Dallas Texas and 722 S Haskell Ave Dallas Texas (TERRABOX.COM CO); incorporating assault at gunpoint, carjacking, threat of murder, destruction of the 7705 Willow Winds Court Buliding #24 by fire, and ongoing 2002-2004 / 2011 / 2013 / 2021-2022 extortion activity, threat letters October 5 2022 to persons over 65 years of age to blackmail and extort, theft of over $15,000 USD in prior fraud against the UNITED STATES DEPARTMENT OF SOCIAL SECURITY and AMERICAN EXPRESS CENTURION BANK;

Should thereby regard:

TRANSCRIPT OF A CHILD KIDNAPPING OCCURRING IN THE YEAR 2002

Abuse of the child by Veronica Marie Petersen

TRANSCRIPT OF A CHILD KIDNAPPING OCCURRING IN THE YEAR 2003

Animal Abuse By Brian Wolfe and Amy Snelgrove - Portraying worms as mental illness of pet owner to assert control in a human trafficking activity over the skilled IT worker and injury to his pets (2) during concealment of his child and debt bondage / forced labor scheme

Excuses for Animal Abuse by Brian Wolfe, President of TERRABOX.COM CO (2001-2004)

TERRABOX.COM CO attempts to conceal name of victims in fraud as Company Policy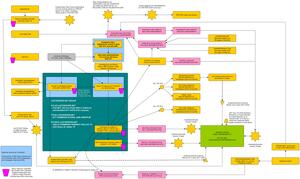 Ties to GAW false sale of titled property "STRYX" alleged
VERONICA MARIE PETERSEN, of Minnesota, similar to CHRISTIAN PETERSEN of Minnesota (FANTASY FLIGHT GAMES, ASMODEE GAMES, CUBICLE 7 ENTERTAINMENT LIMITED publisher of the ROGUE TRADER content) in defamation there against the taking, abuse, and concealment of a child to extort for his surname abductor in State of Texas from CHICKASAW NATION RESERVATION, a child of ethnic CHICKASAW character so defamed for the color of his skin and "bad genes" in his NATIVE AMERICAN HERITAGE AND ETHNIC TRAITS to remove, carry away, and conceal from his home in 2502 Live Oak St #335 for 11 months prior his residence at-law and FOREIGN COMMERCIAL RESIDENCE WITH HIS BIOLOGICAL FATHER (from whom he was abducted for commercial use);
And the child then concealed and refuse ORDERED POSSESSION from 2001-2020 to his family in CHICKASAW NATION RESERVATION at 722 E 17th St, City of Ada, CHICKASAW NATION to extort SHADOWDANCERS L.L.C. and later (2010-2022) RACCOON TECHNOLOGIES INCORPORATED and (2011-2022) DEEP LAYER INC. of CHICKASAW NATION RESERVATION systematically - seeking forfeiture of business and intellectual property rights in franchise and in full for return of the abducted child.
Any defamatory or "alien" characturization or use of the "STRYX" mark by GAMES WORKSHOP GROUP is a RACIAL SLUR now under formal criminal complaint, citing October 7th to 17th republication of such fraudulent and defamatory RACIALLY MOTIVATED HATE SPEECH in addition to death threats and extortion using fire and assault at gunpoint on the father of that child, JAMES ARNOLD ALLEN (legally, STRYX, in LEGAL NAME and LEGAL USE in 1992-2022)..
Per KARA METZGER, on the Rekjavik ICELAND registered THECHURCHBOARD.COM then occupied by the 2424 Swiss Ave Dallas TX nightclub community of THE LIZARD LOUNGE customers, over 800 registered users:
I have watched the "Veronica aka Sex Kitten" vs *'James aka Stryx" (people know who they are, I will not hide behind their names on the list. Their real names have been mentioned several times before this.) episode go on long enouqh. The "shitty Fathers" post by Veronica is the fast straw for me at least.


- Kara Metzger, December 28 2001
Prior Use of the REGISTERED TRADEMARK ("STRYX") Name in The Library of Congress of the United States and Oklahoma Secretary of State, a Trademark per Title 78 Section 78-22, entitled Berne Convention Rights Obligated by UNITED KINGDOM, GREAT BRITAIN, SWEDEN, ICELAND, IRELAND, DENMARK, AUSTRIA, FRANCE, SPAIN, PORTUGAUL, CANADA, and the UNITED STATES - and all other signatories.